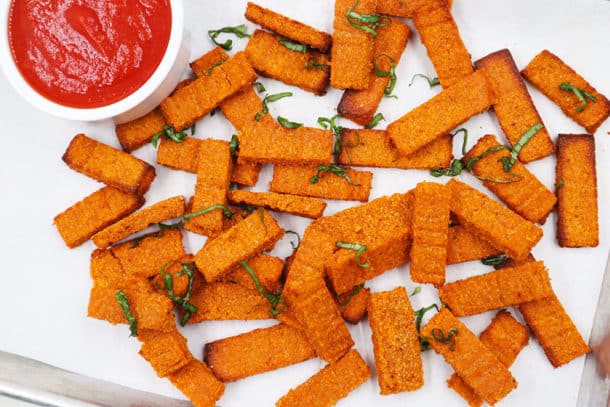 Veggie Snacks
Make the swap your family's favorite veggie straws for our homemade Veggie Snacks! These polenta snacks are made from Dei Fratelli Petite Diced Tomatoes with Onion, Celery, & Peppers, frozen vegetables, cornmeal, and Italian seasoning for a delicious and gluten-free kid-friendly snack!
Print Recipe
Pin Recipe
Share on Facebook
Instructions:
Fold in cornmeal and let sit in refrigerator for 10 minutes. Spread mixture on a sheet tray, about 1/4" thick.

Place sheet tray in the oven and bake for 20 minutes.

Remove from oven and allow to cool. Slice mixture into 2" pieces.

Place Veggie Snacks in the air fryer at 350 F 8-12 minutes, or until crispy.
Chef's Tip:
Use your favorite vegetable mixes to make this snack perfect for your family!

Tomato Party Mix
Old Fashioned Spiced Ketchup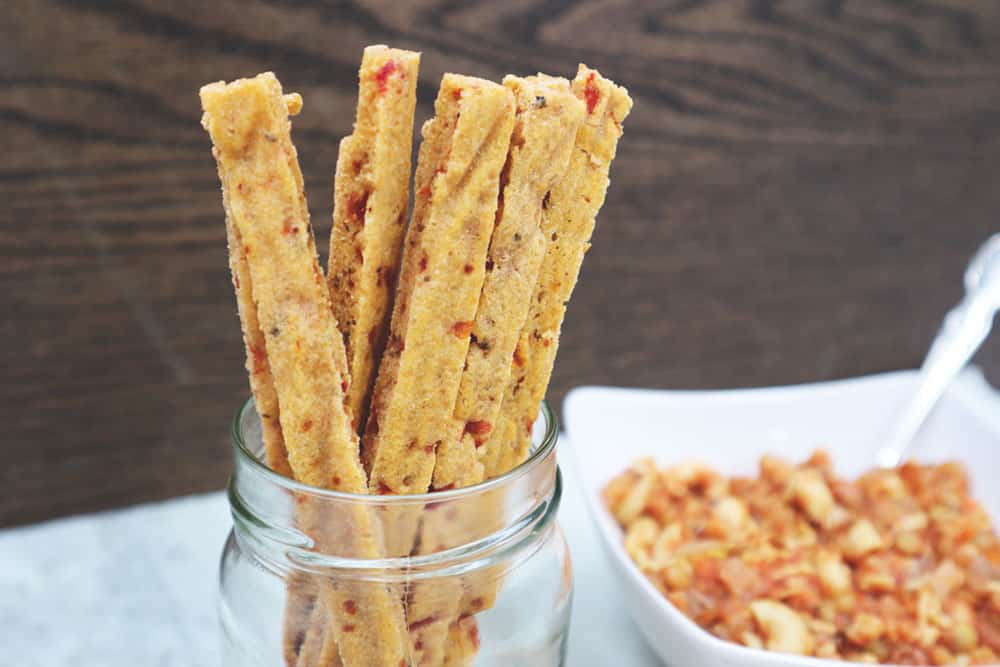 Italian Gluten-Free Breadsticks