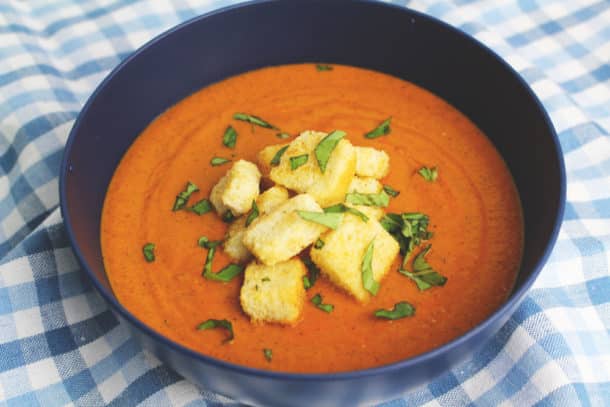 Fire Roasted Tomato Soup
Dive into our delicious Fire Roasted Tomato Soup! This tasty soup is made using Dei Fratelli Fire Roasted Crushed Tomatoes, onion, coconut milk, and garlic for this quick and easy soup recipe perfectly served with your favorite grilled cheese sandwich.
Print Recipe
Pin Recipe
Share on Facebook
Instructions:
In a medium saucepan, heat olive oil over medium heat. Add onions and garlic and cook until onions are translucent, about 5 minutes.

Remove from heat and carefully pour into a blender or food processor. Pulse until smooth.
Chef's Tip:
Garnish with croutons or chopped herbs and serve with your favorite sandwich! 

Fire Roasted Tomato and Maple Pumpkin Soup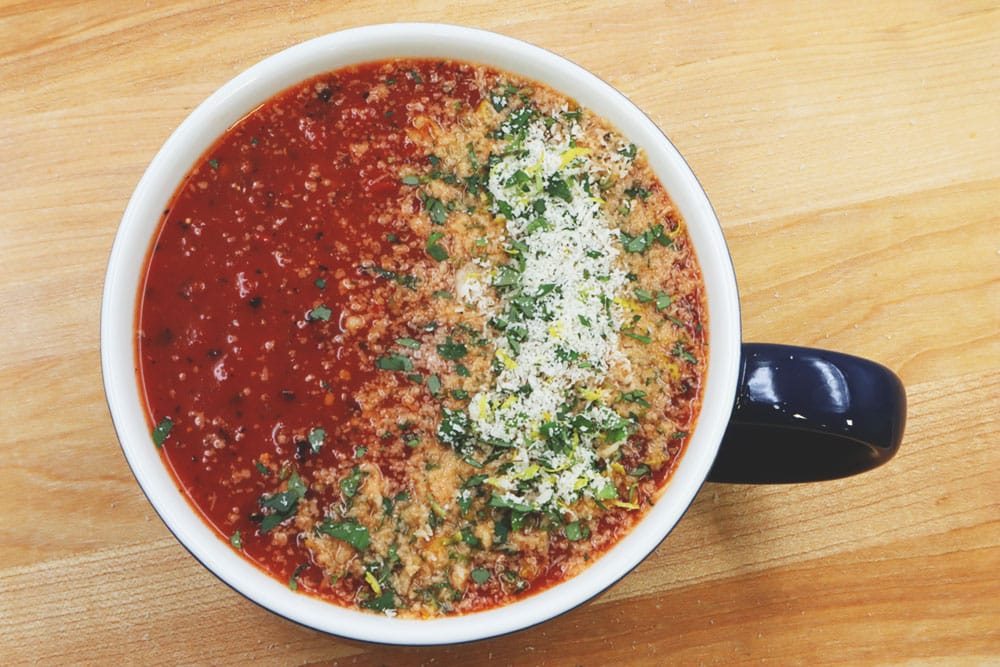 Fire Roasted Pizza Soup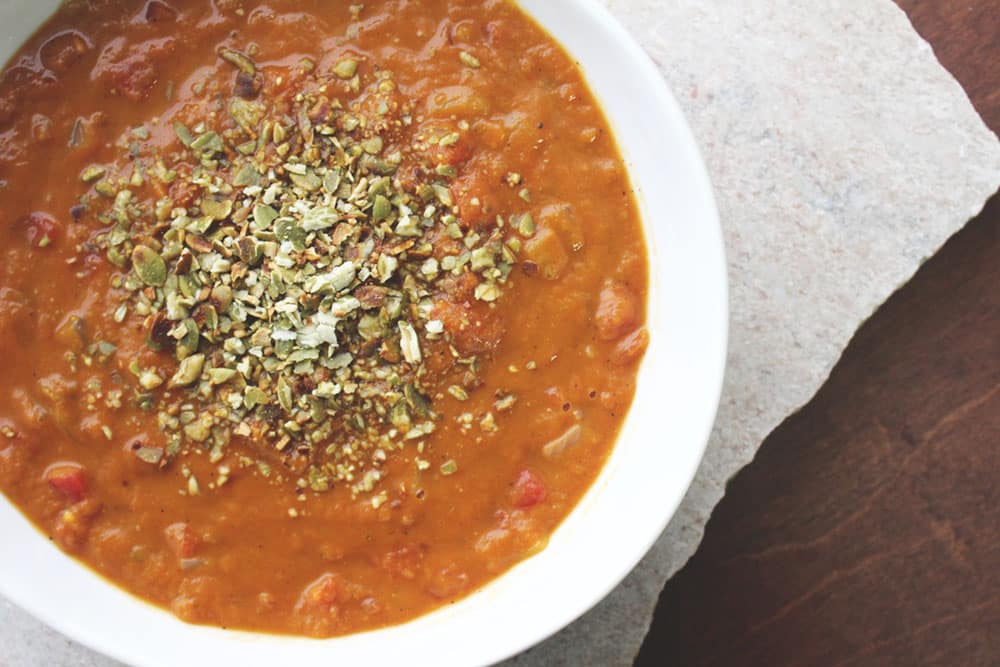 Tomato Pumpkin Soup